Team Members
J. Joly - Executive Producer
J. Joly (CEO & Founder): From his first part-time job working as a theatre usher on a Canadian Military base in Germany, he has spent two decades working in media. During his undergraduate at Queen's University he recorded two albums outside his classes and toured with international acts. Post-graduation, J. moved to Toronto, directed award-winning shorts and worked at every level of production on films and TV. Relocating to Vancouver he founded the award-winning digital agency dimeRocker, receiving investment from Bootup Labs to develop a platform that accelerated the creation of branded second screen strategies for clients that include CBC, Telus and Disney/ABC to name a few. A leader in his field, he has spoken on panels including Banff World Media Festival, TIFF, PrimeTime, Petchakucha and NXNE to name a few.  In 2012, he co-founded CineCoup, a disruptive award-winning studio that received initial backing from Growlabs. Piloted in Canada, the first feature produced was "Wolfcop" that has already been greenlight for a sequel. Recently CineCoup partnered with the CBC and Just for Laughs on ComedyCoup, an accelerated initiative to find Canada's next great comedy series. Currently, J. sits on the board of Vancouver International Film Festival and also as a National Advisor for the Academy of Canadian Cinema & Television.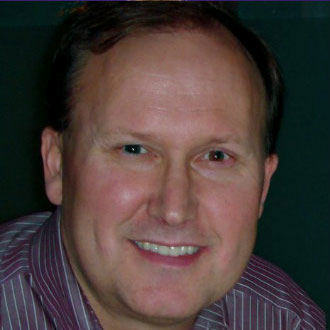 Brian Wideen - Executive Producer
A former programmer, Brian's executive management career enjoyed stops in telecom and video games, including a 13-year stint at Electronic Arts Canada. His time at EA focused on providing multidisciplinary teams an environment to excel, while ensuring on-time delivery of properties that met fiscal goals. This work required directing specific game teams, production groups made up of multiple game teams, a directed graphic research group during the transition to new technologies and techniques, and EA's Digital Information Resource Centre. His last role was as COO for Need For Speed (NFS), one of the industry's largest ever titles. During his time on NFS, Brian focused on launching NFS's first digitally-delivered freemium version. After experimenting with retirement, Brian became enthralled with OMI and it's CEO J Joly. Given his interest in social media and new business models, he joined J as COO for OMI.
Bruce Hills - Executive Producer
Just For Laughs' Chief Operating Officer Bruce Hills has been the driving force behind the world's biggest and most prestigious comedy festival in Montreal and the entire international comedy scene for over 25 years. Hailed as "the most powerful man in international comedy" by GQ UK Magazine in July 2012, Bruce has overseen the significant global expansion of Just For Laughs by launching successful festivals in Canada, the US, and Australia, with appearances by comedy stars such as Jimmy Fallon, Jim Carrey, Steve Martin, Chris Rock, Jon Stewart, and Vince Vaughn. Bruce also runs Just For Laughs TV, the biggest producer of stand-up content in the world, which has provided over 1000 hours of television for premium broadcasters in Canada, Australia, the US, the UK and beyond. In addition, JFL TV produced the IFC Series Bullet in the Face, and The Tournament for the CBC, which also aired on Versus in the U.S, and spawned the critically acclaimed UK adaptation The Cup on BBC. Bruce also oversees Just For Laughs Live, which promotes solo concerts and tours by Jerry Seinfeld, Russell Peters, Louis CK, Kevin Hart, Craig Ferguson, John Cleese, Aziz Ansari, and Russell Brand in Canada. He also produced the off-Broadway hit Evil Dead: The Musical, which has successfully played to huge crowds in New York City, Toronto, Las Vegas, Tokyo, Seoul and Detroit as well as live on-stage readings by the cast of The Simpsons and Family Guy. Bruce currently resides in his native Montreal with his wife, Liz, and their 14-year-old twins, Alexandra and Michael.
Evi Regev - Executive Producer
Evi Regev is the Vice President of Development for Just For Laughs Television and oversees the original development teams in both the Toronto and Montreal offices. He has been with the Just For Laughs Group for over 15 years, joining the company in 1999 as producer in the theatre and touring division and then transitioning to the television division in 2006. Evi and his team are focused on developing and producing original programming in scripted, non-scripted, variety and reality television. He has produced television series and specials for IFC, TBS, BBC America, HBO Canada, Bell Media, CBC and The W Network. During his tenure in the theatre and touring division of the company, he has produced shows and touring properties in New York, LA, Chicago, Singapore and in every major city in Canada.
Michelle Daly - Executive Producer

As Senior Director of CBC Comedy, Michelle Daly leads the team responsible for managing the creative development and production of CBC Television's slate of comedic programming. Michelle joined the CBC as Executive in Charge of Production in 2011, and has overseen such comedies as Schitt's Creek, Mr D., This Hour Has 22 Minutes andThe Rick Mercer Report. Michelle is also the Executive Producer for the CBC's new online comedy channel, Punchline.
Prior to joining the CBC, Michelle was the Director of Content at The Comedy Network where she managed the creative elements on such programs as Corner Gas, Dan for Mayor, Picnicface and The Jon Dore Television Show. Her passion for comedy extends back to one of her first positions as an assistant to The Kids In The Hall. Michelle also served for three years on the board of the Canadian Comedy Awards and Festival.
Sean Buckley - Executive Producer
Sean Buckley is a film and television veteran, and the driving force behind Buck Productions,
a leading content creation company successful in feature films, television, branded content,
documentaries, and commercials. As owner and CEO of one of the most diverse production
houses in North America for more than 15 years, Buckley has cultivated a concept-first
culture where ideas and end products are paramount.
Buck has been recognized as recipients of multiple Gemini, Genie, Canadian Screen Award,
Director's Guild of Canada nominations and a number of other film, television and commercial
awards; film premieres at the Toronto International Film Festival and has been named on
Realscreen's Global 100 list of independent production companies.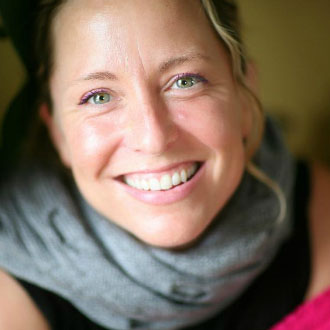 Amy Lennon - Platform Producer
After graduating with a journalism degree, Amy co-produced an independent documentary for television. Living the dream, broke, she began moonlighting with ad agencies as a copywriter and producer for a new digital platform called the world wide web. Since then, she has continued to evolve her professional skills in sync with changing business models, technologies and audiences. Amy brings 15 years' experience executing strategy and content for a range of brand marketing and communications initiatives. Most recently, as the Development Manager at dimeRocker, she led a talented team on three successful social media platforms for CBC: Cover Me Canada, Battle of the Blades and Kraft Hockeyville. Before joining dimeRocker, she was the interactive producer at Knowledge Network, BC's public educational broadcaster. Now as Senior Producer at CineCoup, Amy is at the intersection of the platform's design strategy, content development and PR / marketing efforts. She's stoked to help stage this coup...<
Michael Brynjolfson - Sr. Platform Producer

Since he began working as a Producer and Project Manager in 2008, Michael has been attached to many high-profile projects such as Kraft Hockeyville, Active for Life, The Next Star Second Screen and TELUS STORYHIVE. Michael graduated from SFU with a Bachelor of Business Administration and he went on to obtain his Masters in Digital Media from SFU/UBC after working as a marketing manager at a Vancouver Internet marketing firm for 2 years. Michael has enjoyed the creativity found in the 15 years working in multiple facets of the film, television and stage industries.